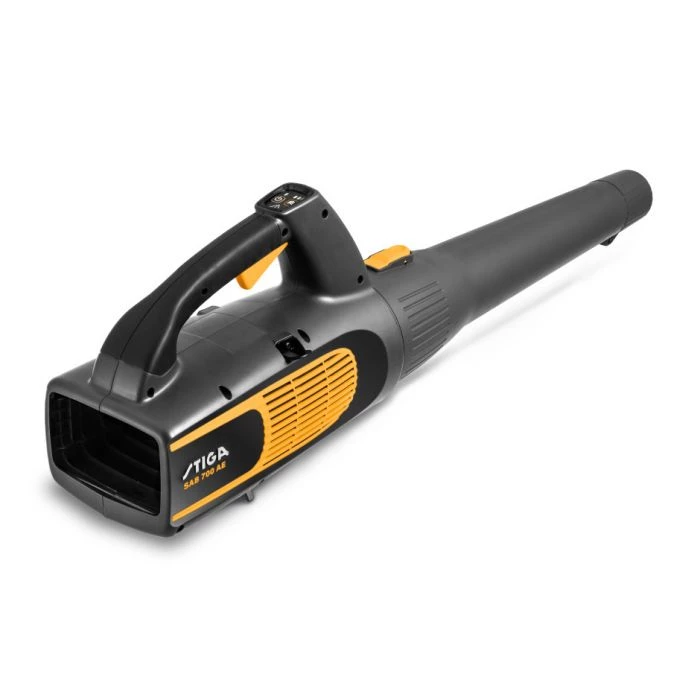 Stiga Warranty Periods
STIGA products are built to the highest standards of quality and performance and their warranty policy is a statement of confidence.
Stiga Ltd. provides warranty on its Stiga products against defects in materials and workmanship. Their products have been manufactured to the highest quality standards and are guaranteed for domestic use against faulty parts or manufacture.
Warranty covers all parts and labour undertaken on your machine covered by this policy. This is conditional upon the repairs being carried out by an approved Stiga service dealer.
On walk-behind machines and handheld products, delivery and collection of the machine is the owner's responsibility and not covered by this policy.
APPROVED STIGA SERVICE DEALER

Revill Mowers is a Stiga approved service dealer, so there is total peace of mind when purchasing a Stiga product from us. Our team of experts can help you select the most suitable tools for your needs, give you face-to-face advice whenever you need it and provide a diagnostic service to keep your tools running for years to come.
Limited Warranty Period
The warranty period starts from the date of purchase by the consumer.
Warranty periods are those effective at the time of purchase and published in Stiga literature and on our websites. Warranties are conditional on the product being used domestically and being serviced at the recommended intervals.
For products used commercially (i.e. for hire or by contractors, local councils, caravan sites, water authorities, or any similar use where the machine is employed for financial gain or is instrumental in being employed on properties being used for financial gain) the warranty period will be 90 days, unless otherwise stated.
Batteries and battery chargers on all products carry a 12 months warranty, except for the 24V, 48V and 80V Lithium-Ion products that carry a 2-year warranty.
Should a product be replaced under warranty, the warranty period will remain effective from the original date of purchase.
Exclusions
The Stiga Warranty will NOT cover the following:
Consumable items, e.g. tyres, belts and blades (unless accompanied by evidence, satisfactory to Stiga Ltd., of mechanical failure).
Second-hand goods.
Defects which, in the opinion of STIGA, are in any way, or to any extent, attributed to:

ordinary wear and tear;
misuse / accidental damage;
failure to carry out the handling and operating instructions set out in the Owner's Instruction Manual;
lack of reasonable care;
the fitting of parts, replacements or extra components which are not supplied or approved by STIGA;
contaminated/stale fuel.

Products currently stored outside of the United Kingdom.
Periodic maintenance services instructed by the operator's manual, or service parts replacement which would include oil, filters, batteries, brake linings, fabric grass bags, fuses and other service parts unless it can be proven that the item has evidence of faulty manufacture. These items can fail due to normal wear, or through lack of maintenance.
Product Registration
Your new purchase should be registered with STIGA using the warranty card supplied with your machine or by creating an account in 'MySTIGA' and registering your new purchase online at www.stiga.com/uk/product-registration. To validate your warranty in the event of any repair, the original proof of purchase will need to be shown to the repairing dealer, unless you have registered your product in 'MySTIGA and uploaded your proof of purchase. Without original proof of purchase, this policy will not apply.
Servicing / STIGA 3 or 5-Year Warranty
Qualifying STIGA lawnmowers will carry a 3-year or 5-year conditional warranty from the date of purchase when used domestically. This warranty is not transferable.
To maintain your warranty your machine must be serviced by a STIGA authorised service centre (Revill Mowers) or your local centre can be found at www.stigalawnmowers.co.uk or www.servicelink.org.uk
To maintain a 3 or 5 year warranty the machine must be serviced before the end of the 2nd year of ownership and annually thereafter. Evidence of servicing will need to be produced when making a claim. Failure to keep the machine serviced at these intervals will result in the warranty reverting to a standard 2 year period.
Please be aware that when using your machine in certain conditions it will require additional servicing or maintenance as recommended in your user manual.
These conditions include, but are not limited to:
wet weather
dry and dusty conditions
high temperatures
daily use of the machine.
Spare Parts
Please note that spare part purchases are excluded from this warranty policy.
STIGA Ltd. may use its discretion, in exceptional circumstances to replace a part that is deemed faulty, subsequent to fitting by an authorised service dealer.
Disclaimer
The warranty is only applicable for defects of STIGA Products.
No person is authorised to make any warranties, representations or promises, expressed or implied, on behalf of STIGA Ltd., or to modify the terms, conditions or limitations of this warranty policy in any way.
STIGA Ltd. will under no circumstances whatever be liable for special incidental or consequential damages if they are due to any misuse or improper use of the products.
STIGA Ltd.'s obligations under this warranty are to repair or replace any faulty products meeting the above terms. The decision between repair or replacement will be entirely at STIGA Ltd.'s discretion.
The STIGA Warranty is provided in addition to your statutory rights.